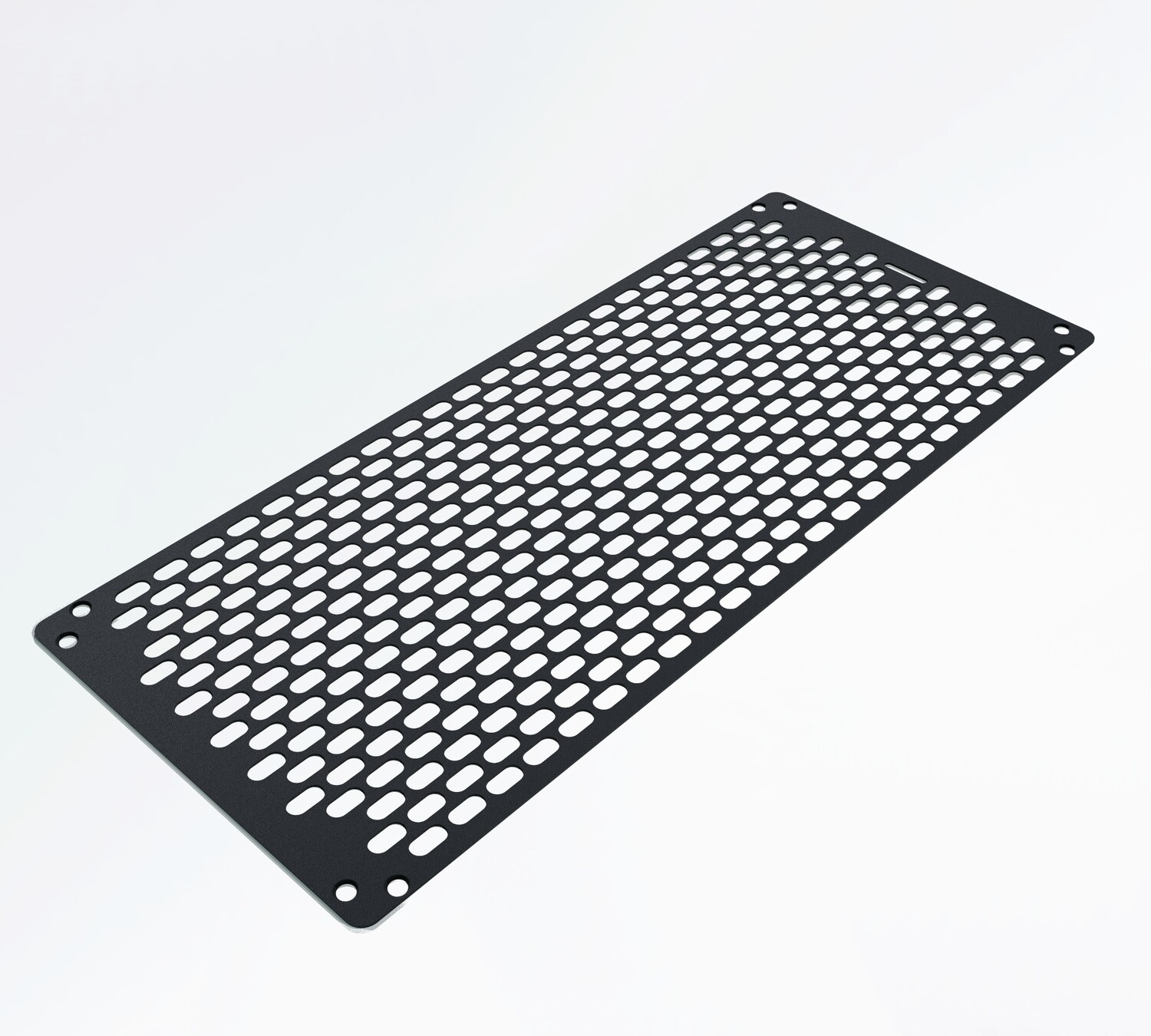 Fangrill
SKU 02538
Product Details
Ths custom Fangrill is made from magnetic stainless steel and got powercoated with an special matt black textured film that matches the original Fangrill in terms of surface finish.

In cooperation with Louqe I also made sure this custom Fangrill matches 100% with the original measurements and added countersunk screwholes as well so that the screws sit flush with the rest of the case.
The advantage of this custom fangrill is the boost in Airflow performance thanks to the enlarged 5,5mm big ventilation holes which would theoretically allow 3,5x the amount of air to pass through in comparison to the 3mm ventilation holes.
Save this product for later
---