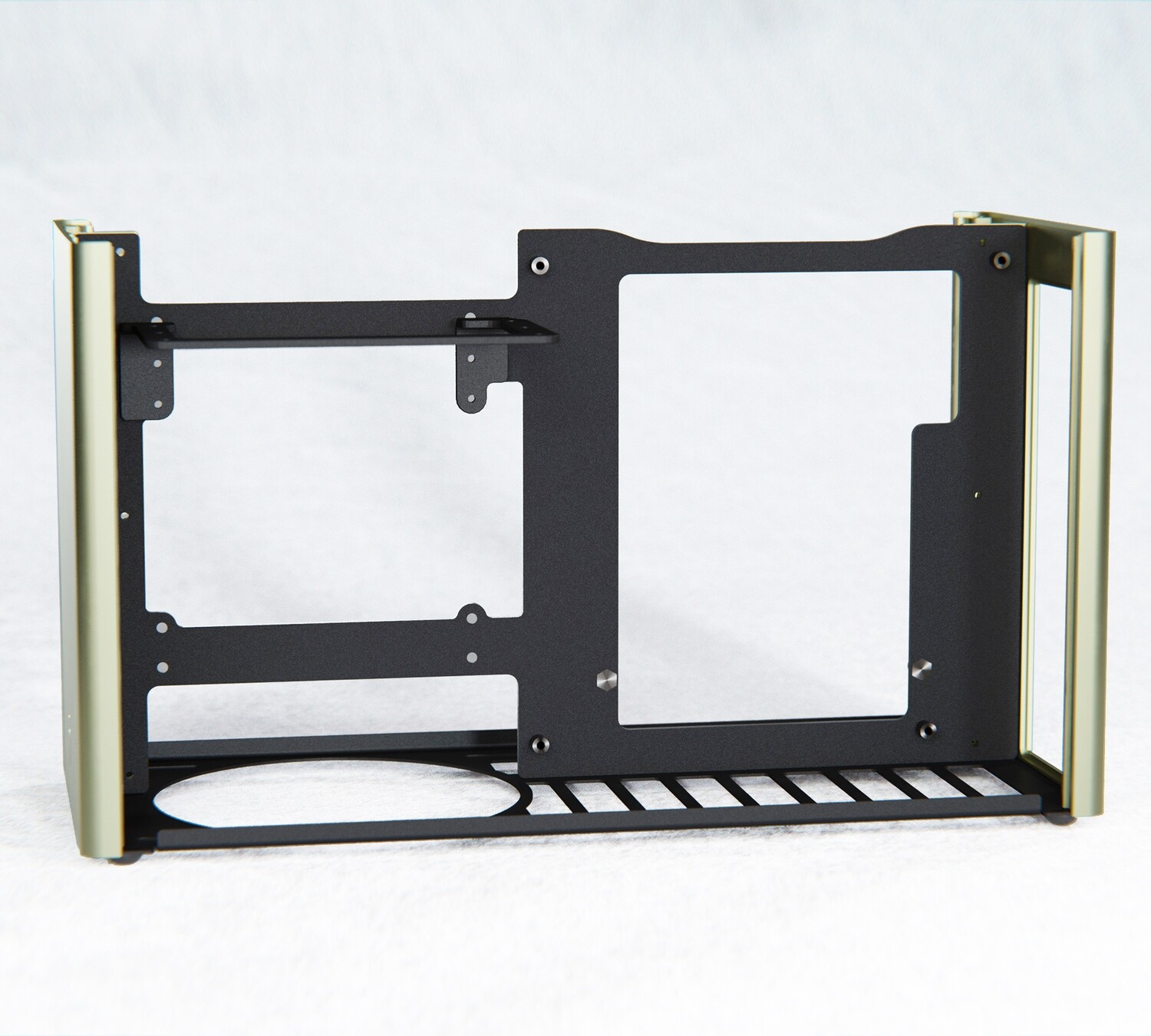 RTX3000 Spine
SKU 02541
Product Details
This custom rtx 3000 spine features a cutout at the height of the RTX Founders Edition card's fan, allowing the card to better dissipate waste heat.
Other RTX 3000 cards with similar cooling design also benefit from this spine.
This custom rtx 3000 spine is made out of high quality 2.5mm thick steel and has been powder coated to have the same finish as the original.
For those wondering if there will be a Mk1 variant as well:
No mk1 cases were ever sold to customers. Even the first batch from the early Kickstarter times are Mk2 cases.

Save this product for later